Daftar Anime Winter 2022
#TV
Futsal Boys!!!!!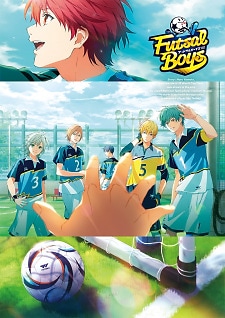 Genre
: Sports
Sinopsis: The franchise's story is set in a world over a decade after futsal has skyrocketed in global popularity. Protagonist Haru Yamato watches the championship of the U-18 world cup and is inspired by a Japanese player named Tokinari Tenōji. He joins the Koyo Academy High School's futsal team with the goal of becoming a player like Tenōji. There, he finds friends, and together they face their rivals. (Source: ANN)
Arifureta Shokugyou de Sekai Saikyou 2nd Season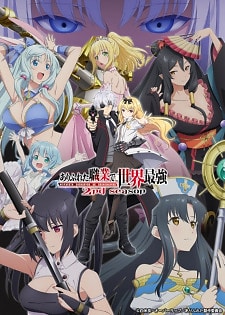 Genre
: Action, Adventure, Fantasy
Sinopsis: Second season of Arifureta Shokugyou de Sekai Saikyou.
Kenja no Deshi wo Nanoru Kenja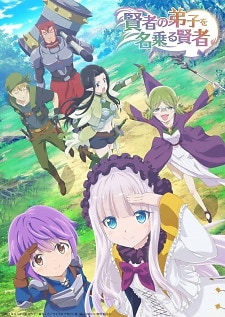 Genre
: Adventure, Fantasy
Sinopsis: Sakimori Kagami plays a VRMMORPG called Arch Earth Online. He is a veteran player with the name and appearance similar to an elderly bearded wizard from a certain book about a ring. One day he purchases an appearance change item as a last resort to spend expiring currency and gets the idea of choosing what he would want to look like if his character was ever a girl. Falling asleep should have suspended the game, but Kagami wakes up still online and feels the game has has gotten a bit more realistic. Did Arch Earth Online finally get a long-awaited update? (Source: Novel Updates)
Princess Connect! Re:Dive Season 2
Genre
: Action, Adventure, Comedy, Fantasy
Sinopsis: Second season of Princess Connect! Re:Dive.
Baraou no Souretsu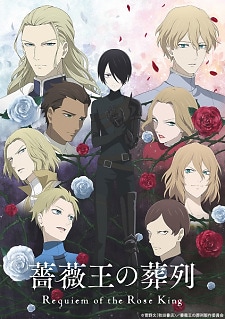 Genre
: Action, Drama, Supernatural
Sinopsis: The crown of England has been hotly contested throughout history, and in the Middle Ages, a series of great civil wars became known as the War of the Roses. Claiming a right to the throne, the Duke of York seeks to unseat King Henry VI and his heir in order to become king himself. On a dark day filled with many ill omens, the Duke gains a son: Richard Plantagenet, third of his name. Neither male nor female, but instead possessing characteristics of both sexes, Richard III is immediately reviled by his mother. Her hatred defines his childhood, leading to a deep disgust toward his own body and an adverse reaction to being called a demon. Richard grows up troubled by visions of England's former foe, Joan of Arc, who taunts that he will bring ruin to all who know him. He believes that he can attain salvation by helping his father achieve his destiny of becoming the king. However, cursed by the expectations of both his mother and Joan, will Richard's actions instead drag his family down into darkness? [Written by MAL Rewrite]
Cue!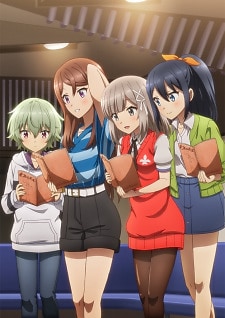 Genre
:
Sinopsis: Anime based on Liber Entertainment's mobile game of the same name in which players train up-and-coming voice actors. (Source: Wikipedia)
Sasaki to Miyano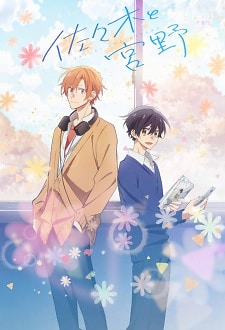 Genre
: Boys Love, Slice of Life
Sinopsis: Miyano spends his days peacefully reading Boys' Love comics and worrying about how girly his face is-until a chance encounter leads to a scuffle with his senior Sasaki. Intrigued by his feisty junior Miyano, delinquent Sasaki uses every opportunity he can to get closer... (Source: Yen Press)
Koroshi Ai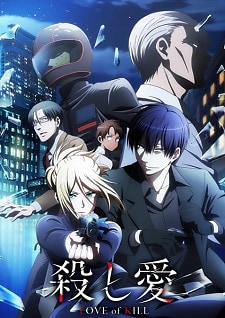 Genre
: Action, Romance
Sinopsis: The silent and stoic Chateau Dankworth is a bounty hunter. Her target: Son Ryang-ha, a notorious killer known for killing 18 high-class officials in a single night. To this day, his murders remain swift, efficient, and bloody. However, after Son Ryang-ha overpowers Chateau in their first encounter, he reveals his own intentions: he too is after her, aiming for her heart. Son Ryang-ha's attempts to catch her eye are quite unique, to say the least. He offers gifts to her in the form of her current targets, tied up and battered, and will do anything to spend more time together. Reluctantly, Chateau goes along with this act, and so begins the cat-and-mouse game of love between two killers. [Written by MAL Rewrite]
Slow Loop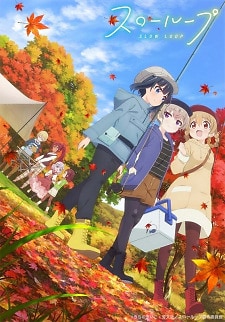 Genre
: Slice of Life, Sports
Sinopsis: When Hiyori⁠—a young girl whose deceased father taught her the joys of fishing⁠—headed out to sea for some alone time, she never thought that she would encounter another girl there. After a while, this girl⁠—named Koharu⁠—and her end up fishing and cooking together, and they get to know each other a bit in the meantime. During their brief time together Koharu finds out that the reason Hiyori went out to sea that day was because she's hesitant towards meeting her new step family that same evening. But what a coincidence! Koharu is also meeting her new family tonight! "No. It can't be a coincidence..." Follow these two 'sisters' and their new life together! (Source: Tagame Scans)
Orient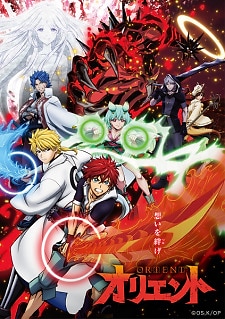 Genre
: Action, Fantasy
Sinopsis: Five years ago, Musashi made a promise with his friend Kojirou Kanemaki that once they grew up, they would become samurai, form a league, and go on demon-slaying quests. But since then, things have changed. With demons now being praised and worshipped by society, the samurai are shunned and disgraced. Afraid of revealing his dream of becoming a samurai, Musashi blends into the town's dogma by becoming a miner while secretly polishing his swordsmanship. Meanwhile, despite being a direct descendant of a samurai, Kojirou gives up on his promise to his old friend. However, after saving Musashi from a near-death experience, his perspective shifts. Although still conflicted, Kojirou embarks on a journey with Musashi in the hopes of figuring out his true feelings. Fighting against all odds, the duo dives headfirst into the unknown world of beast-slaying, not knowing what life has in store for them. Now astride iron horses, the fifteen-year-old heroes plan to restore the tarnished reputation of the samurai and purge the world of demons. [Written by MAL Rewrite]
Saiyuuki Reload: Zeroin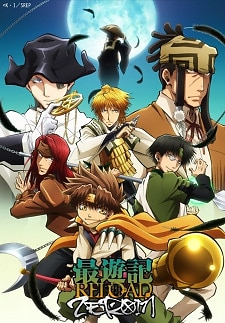 Genre
: Action, Adventure, Comedy, Drama, Supernatural
Sinopsis: Once, the land of Togenkyo was a peaceful land, where humans and yokai lived together. Then, however, men appeared who tried to revive Gyumaoh, the Great Yokai who was slain by the war god Nataku Taishi and buried in Houtou Castle 500 years ago, by using a forbidden combination of chemistry and magic The negative energy waves this created spread across Togenkyo, causing the yokai to go insane and attack humanity. To save the land, Kanzeon bosatsu orders Son Goku, Genjyo Sazno, Sha Gojyo, and Cho Hakkai to go west. The four set out on a journey to stop the experiment to revive Gyumaoh. On the way, they meet Hazel Grouse, who employs strange magic that uses yokai souls to revive the dead, and his follower Gato. The two of them join the party. And Ukoku Sanzo, a man they have a long history with, approaches in the shadows... Unforgettable characters, intense personal drama, and awesome action in a story about the bonds between four men! (Source: Hakuhodo DY Music & Pictures)
Dolls' Frontline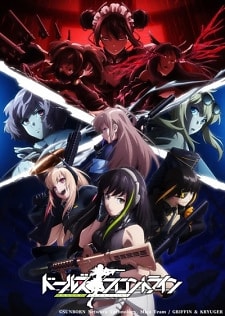 Genre
: Action, Drama, Sci-Fi
Sinopsis: After the third world war, nations devastated by biological warfare no longer have the ability to protect the wastelands, so the defense of these territories is left to private military companies like Griffin & Kryuger, whose android soldiers or "tactical dolls" are tasked with fighting the rogue android army of Sangvis Ferri. Now M4A1, the indecisive but potentially capable leader of the elite "Anti-Rain" team must protect her comrades in a series of operations to try and regain the upper hand against Sangvis Ferri.
Tensai Ouji no Akaji Kokka Saisei Jutsu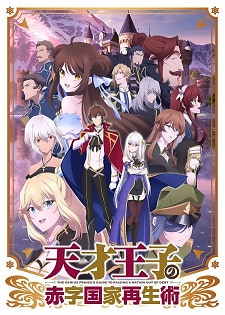 Genre
: Comedy, Fantasy
Sinopsis: It ain't easy being a genius... Prince Wein is ready to commit treason. And who can blame him? Faced with the impossible task of ruling his pathetic little kingdom, this poor guy just can't catch a break! But with his brilliant idea of auctioning off his country, this lazy prince should be able to retire once and for all. Or that was the plan...until his treasonous schemes lead to disastrous consequences-namely, accidental victories and the favor of his people! (Source: Yen Press)
Shikkakumon no Saikyou Kenja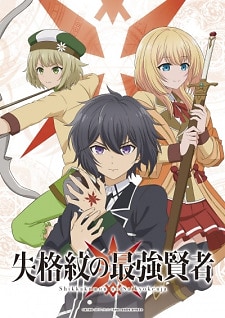 Genre
: Action, Adventure, Fantasy
Sinopsis: In a world of magic, the powers and future of a mage are predetermined at birth through so-called "Marks"—four symbols that categorize a human's aptitude for magic. Lamenting the fact that his mark was considered ill-suited for combat and only useful for magic augmentation, an incredibly skilled sage decided to reincarnate thousands years in the future. Reborn as Mathias Hildesheimr—a six-year-old boy and the third son of a duke's family—he attains the mark of close combat he always desired. Unfortunately, it is also discovered that mankind's knowledge of magic and swordsmanship has drastically deteriorated in this era; only shoddy magic equipment can be sporadically found, while even the most basic spells have been forgotten. To add insult to injury, his current mark, once hailed as the most powerful, is now viewed as the worst. When Mathias becomes 12 years old, his unrivaled swordsmanship lands him in the Second Royal Academy. Shattering prejudices, he promptly makes ripples in the academy and beyond. However, the former sage uncovers signs of dark forces working in the shadows, and with humanity weaker than ever, it is up to Mathias to thwart their evil plans. [Written by MAL Rewrite]
Kimetsu no Yaiba: Yuukaku-hen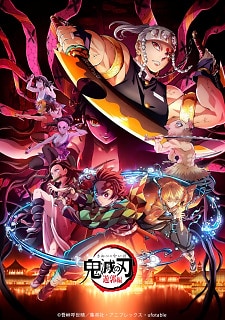 Genre
: Action, Supernatural
Sinopsis: Tanjirou, Zenitsu, and Inosuke, aided by the Sound Hashira Tengen Uzui, travel to Yoshiwara red light district to hunt down a demon that has been terrorizing the town.
Leadale no Daichi nite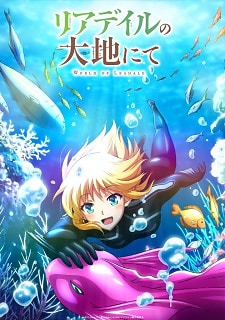 Genre
: Adventure, Fantasy
Sinopsis: New Beginnings in Familiar Lands. After a horrific accident put her on life support, the last vestige of freedom Keina Kagami had was in the VRMMORPG World of Leadale. When she wakes up in the body of her game avatar, though, Keina—now Cayna—finds that the worries of her old life appear to be a thing of the past, but somehow this new land doesn't seem to be quite the Leadale she remembers... (Source: Yen Press)
Mahouka Koukou no Rettousei: Tsuioku-hen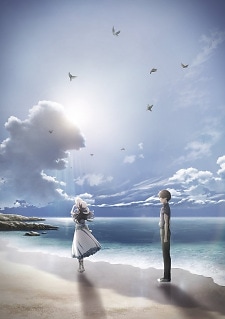 Genre
: Sci-Fi, Supernatural
Sinopsis: Looking at Miyuki and Tatsuya now, it might be hard to imagine them as anything other than loving siblings. But it wasn't always this way.. Three years ago, Miyuki was always uncomfortable around her older brother. The rest of their family treated him no better than a lowly servant, even though he was the perfect Guardian, watching over Miyuki while she lived a normal middle school life. But what really bothered her was that he never showed any emotions or thoughts of his own. However, when danger comes calling during a fateful trip to Okinawa, their relationship as brother and sister will change forever… (Source: Yen Press)
Sabikui Bisco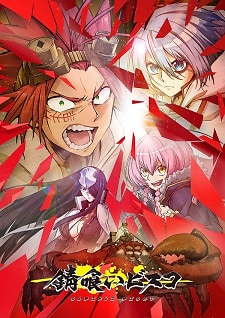 Genre
: Action, Adventure, Fantasy
Sinopsis: A plague-like wind blows across the arid, sandy expanse of a post-apocalyptic Japan. As it sweeps over the living and nonliving alike, rust is all that remains in its wake. The cause of the catastrophic state of the world is believed to be mushroom spores. Bisco Akaboshi, known as the "Man-Eating Mushroom," is a wanted criminal archer whose arrows instantly grow mushrooms wherever they land. However, he is in truth a "Mushroom Protector," a person who spreads fungi in order to enrich the land and return it to its previous state. Alongside the crab Akutagawa and young doctor Milo Nekoyanagi, Bisco ventures through the wastelands of Japan searching for the legendary "Sabikui"—a panacean mushroom said to devour all forms of rust. [Written by MAL Rewrite]
Akebi-chan no Sailor-fuku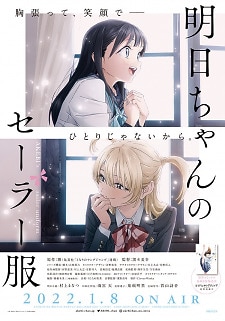 Genre
: Slice of Life
Sinopsis: Akebi Komichi lives out in the countryside with her family. She's won entrance to the prestigious Roubai Academy middle school for girls and now she wants only two things—to wear the school's sailor uniform and to make a hundred friends! (Source: MAL News)
Shingeki no Kyojin: The Final Season Part 2
Genre
: Action, Drama, Fantasy, Mystery
Sinopsis: Second part of Shingeki no Kyojin: The Final Season.
Sono Bisque Doll wa Koi wo Suru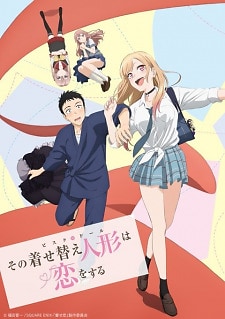 Genre
: Romance, Slice of Life
Sinopsis: Traumatized by a childhood incident with a friend who took exception to his love of traditional dolls, doll-artisan hopeful Wakana Gojou passes his days as a loner, finding solace in the home ec room at his high school. To Wakana, people like beautiful Marin Kitagawa, a trendy girl who's always surrounded by a throng of friends, is practically an alien from another world. But when cheerful Marin—never one to be shy—spots Wakana sewing away one day after school, she barges in with the aim of roping her quiet classmate into her secret hobby: cosplay! Will Wakana's wounded heart be able to handle the invasion from this sexy alien?! (Source: Square Enix Manga)
Fantasy Bishoujo Juniku Ojisan to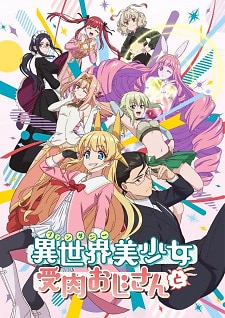 Genre
: Adventure, Comedy, Fantasy
Sinopsis: A dull old man and his handsome best friend were summoned to another world by a naked goddess! However, because of the goddess's mischief, he has turned into a peerless beautiful girl?! To get back his body, he has to go on a journey with his best friend to defeat the demon king!! "An old man that became a beautiful girl" and "A handsome old man"! Let the madness-filled, rom-com journey in another world begin!! (Source: MU, edited)
Vanitas no Karte 2nd Season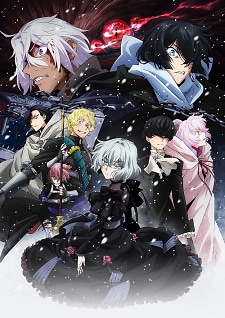 Genre
: Supernatural
Sinopsis: Second cour of Vanitas no Karte.
Ouji no Honmei wa Akuyaku Reijou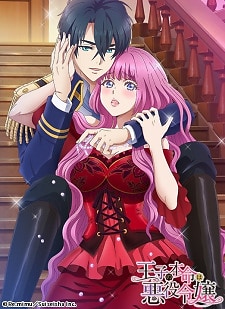 Genre
: Fantasy, Romance, Erotica
Sinopsis: "You're my fiancé, so it's only natural that we do this tonight." He kisses me deeply and devours my whole body... My first sweet kiss on my first night of reincarnation. Office worker dies from overworking and gets reincarnated as the villain in her favorite otome game. Will she be able to keep her fiancé or will she lose him to the protagonist? (Source: MAL News)
Kaijin Kaihatsu-bu no Kuroitsu-san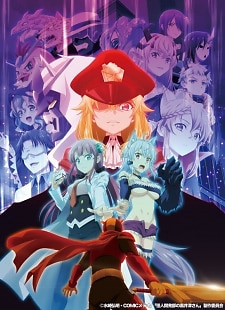 Genre
: Comedy, Fantasy
Sinopsis: Touka Kuroizu is a research assistant who belongs to the Monster Development Department of the evil organization Agastia. However, the enemy she has to fight right now isn't the heroes of justice, but her boss. So long justice exists, evil too, will exist. This is the story of those who fight secretly in the shadows of justice and evil's confrontation. (Source: MAL News)
Kanashiki Debu Neko-chan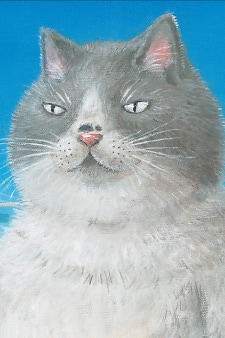 Genre
: Slice of Life
Sinopsis: The anime's story centers on a cat named Maru, adopted by a girl named Anna from a shelter in Matsuyama city. Loved and well fed by the family, Maru gets rounder and fatter every day, spending most of his day sitting by the window and looking at the garden outside. When the family gets a new cat named Cerisier and begins doting on it, Maru gets jealous. In a fight with Cerisier, Maru is hurt by the family's words to him, and follows the advice of another cat to leave and see the world. (Source: ANN)
Gensou Sangokushi: Tengen Reishinki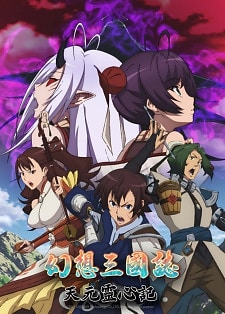 Genre
: Fantasy
Sinopsis: The story of Gensou Sangokushi: Tengen Reishinki is set during the Three Kingdoms period in China, where various warlords and their armies attempt to conquer and unify the nation. The struggles of these mighty martial heroes attracts the attention of the Mouryou King, the monstrous sovereign of evil spirits, who wishes to prolong the conflict and destroy the human world. To oppose the evil of the Mouryou King, an organization called Tengen forms anti-Mouryou armies that do battle all over China, but when the 6th anti-Mouryou corps is suddenly wiped out, a rag-tag band of adventurers is gathered to replace them and to form the new 6th anti-Mouryou corps. (Source: Crunchyroll)
Hakozume: Kouban Joshi no Gyakushuu
Genre
: Comedy, Slice of Life
Sinopsis: Female police officer Kawai had enough of a career she wasn't even that into and was about to hand in her registration, when the unthinkable happened—she met the new, female director of her station! And after spending a little time with this gorgeous role model, Kawai realizes that maybe she isn't quite done being an officer after all. (Source: Kodansha Comics USA)
Karakai Jouzu no Takagi-san 3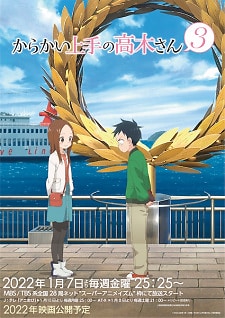 Genre
: Comedy, Romance, Slice of Life
Sinopsis: Third season of Karakai Jouzu Takagi-san.
Atasha Kawajiri Kodama Da yo: Dangerous Lifehacker no Tadareta Seikatsu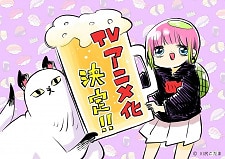 Genre
: Comedy
Sinopsis: The story depicts the lazy, unhealthy daily life of Kawajiri, who loves alcohol and anything greasy, salty, or sweet. (Source: ANN)
Genjitsu Shugi Yuusha no Oukoku Saikenki 2nd Season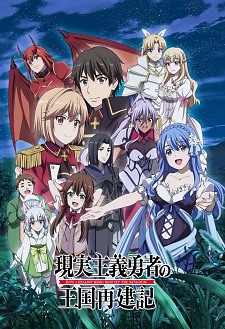 Genre
: Action, Fantasy, Romance
Sinopsis: Second season of Genjitsu Shugi Yuusha no Oukoku Saikenki.
Tribe Nine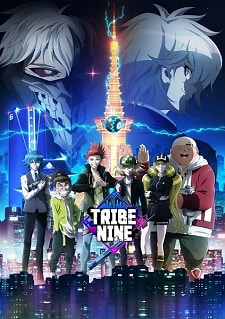 Genre
: Sports
Sinopsis: Haru Shirogane is a weak-minded person who is constantly bullied while Taiga has traveled from across the sea in hopes of becoming the strongest man in the world. One night, the two meet up with Shun Kamiya, the strongest XB (Extreme Baseball) player, and leader of the Minato Tribe. When they meet, each of the Tribes scattered throughout Neo-Tokyo are about to face a major threat. On the orders of the King of Neo-Tokyo, "Houtenshin", the Chiyoda Try, led by the mysterious Ojiro Otori, has started to take control of all the tribes in the country. Their evil clutches are about to reach the Minato Tribe... (Source: MAL News)
Ryman's Club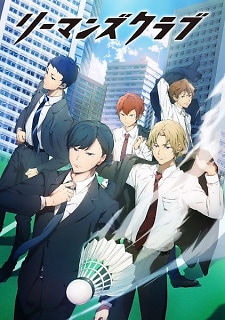 Genre
: Sports, Work Life
Sinopsis: Ryman's Club is set in a badminton business group, depicting the two different aspects of daily life as a salaryman, as well as growth and conflicts as players. The anime follows Mikoto Shiratori, a prodigy badminton player who suffers from a trauma following a loss at the inter-high tournament. He becomes a salaryman at the Sunlight Beverage company and befriends Tatsuru Miyazumi, the best performing player and salesman in the team. (Source: MAL News)
Tokyo 24-ku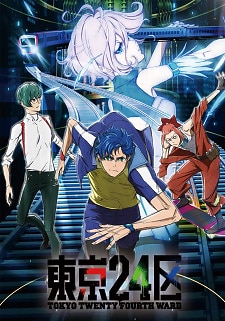 Genre
:
Sinopsis: An artificial island in Tokyo Bay—Kyokutou Houreigai Tokubetsu Chiku (Far East Special District), commonly known as the 24-ku (24th Ward). Childhood friends Ran, Kouki, and Shuuta, who were born and raised there, have different family backgrounds, hobbies, and personalities, but always hung out together. However, their relationship changes drastically in the wake of a certain incident. At the first anniversary memorial of the incident, the three friends happen to meet again and their phones begin to ring simultaneously. The phone call is from a supposedly dead friend, urging them to "choose the future." The three will try to protect their beloved 24th Ward and the future of its people in their own ways. (Source: MAL News)
Sorairo Utility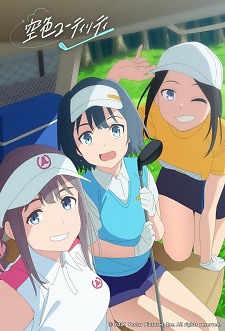 Genre
: Sports
Sinopsis:
Delicious Party♡Precure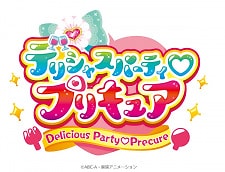 Genre
: Action, Fantasy
Sinopsis:
On Air Dekinai!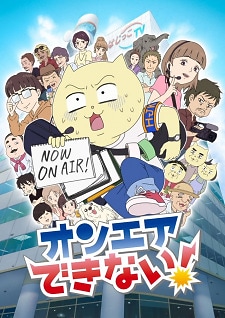 Genre
: Comedy
Sinopsis: Set in 2014, the anime follows the adventures of 23 years old Mafuneko, a newly minted assistant director who joins the TV production department at Tokyo Hajikko Television, only to discover that the glamorous and glitzy life of working behind-the-scenes making TV shows involves strange and inexplicable tasks such as "gathering 300 acorns" and "making a mosaic out of the images reflected in the camera lens." Despite being surrounded by chaos, set-backs, and weirdos, Mafuneko struggles to become a fully-fledged TV producer. (Source: Crunchyroll, edited)
Ninjala (TV)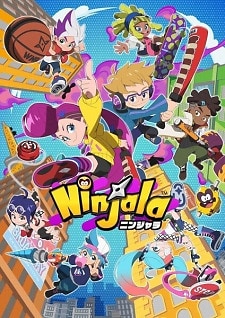 Genre
: Action
Sinopsis: The year is 20XX. The ninja, who once forged the history of Japan, were scattered across the country during the Meiji Restoration. As these ninja mingled with the other clans, their bloodline thinned, and they gradually faded from sight. The descendants of these ninja clans, seeking to preserve their heritage, formed the WNA (World Ninja Association) in the hope of carrying on their legacy. And so it was that the WNA succeeded in developing Ninja-Gum, an art which could summon forth the strength of the Shinobi. And yet creating the most powerful Ninja-Gum requires the strongest of ninja DNA. So it was that the Ninjala Tournament was held, that the mightiest of all ninjas could be found... (Source: Official Game website)
Garugaku. II: Lucky Stars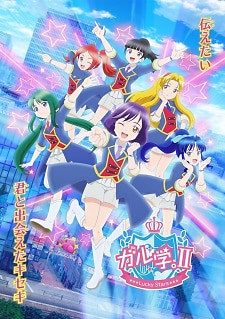 Genre
:
Sinopsis: Sequel of Gal-gaku.: Hijiri Girls Square Gakuin, featuring Lucky2 as the cast.
Yami Shibai 10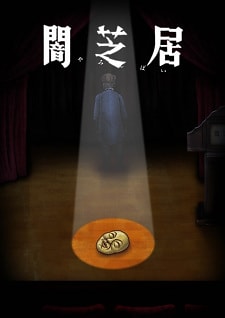 Genre
: Avant Garde, Horror, Supernatural
Sinopsis: Tenth season of Yami Shibai
#Movie
Chikyuugai Shounen Shoujo
Genre
: Sci-Fi
Sinopsis: In the year 2045, Internet and artificial intelligence have become widespread in the outer space. Following a massive accident at a space station, a group of children are left behind. Using narrowband and SNS, low intelligence AI, and smartphone-controlled drones, they overcome numerous crises. (Source: MAL News)
Deemo Movie: Sakura no Oto - Anata no Kanadeta Oto ga, Ima mo Hibiku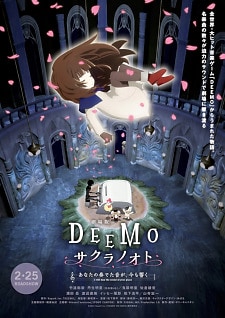 Genre
: Drama, Fantasy
Sinopsis: Deemo is a mystic character lives in solitude, a castle, all by itself. A little girl falls from the sky, not knowing who she is, where she comes from. To help the little girl back to her world, Deemo comes to realize a tree keeps growing tall on top of the piano whenever it plays. What would Deemo do when it gets comfortable with the companionship it never had before? What if the little girl couldn't deal with the truth when her seemingly lost memories regained?! (Source: Official Site)
BanG Dream! Movie: Poppin' Dream!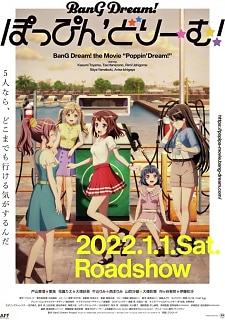 Genre
:
Sinopsis:
Ginga Eiyuu Densetsu: Die Neue These - Gaikotsu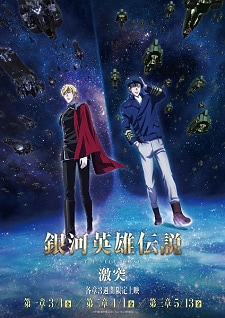 Genre
: Action, Drama, Sci-Fi
Sinopsis: Continuation of the Ginga Eiyuu Densetsu: Die Neue These series.
Doraemon Movie 41: Nobita no Little Star Wars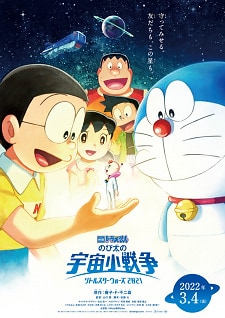 Genre
: Adventure, Comedy, Sci-Fi
Sinopsis:
Fruits Basket: Prelude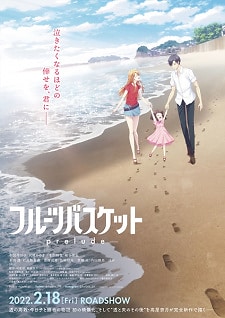 Genre
: Drama, Romance, Slice of Life
Sinopsis: The film will serve as an omnibus to the three-season anime series, including the Kyouko to Katsuya no Monogatari (The Story of Kyouko and Katsuya) prequel, as well as new scenes written by the original creator Natsuki Takaya taking place after the television anime. (Source: MAL News)
Goodbye, DonGlees!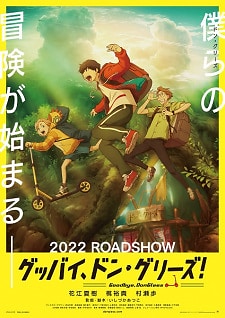 Genre
: Adventure, Fantasy
Sinopsis: The film depicts the miracle-like encounter of the "DonGlees" boys. At the end of an adventure with friends that began during an unusual summer vacation, the boys arrive in Iceland—the land of flames and ice. What "treasure" have the boys found by looking at themselves and transcending the world...! (Source: MAL News)
Blue Thermal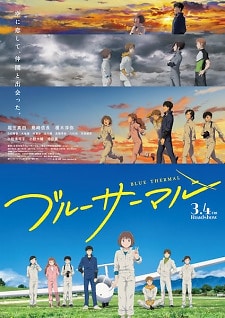 Genre
: Drama
Sinopsis: Tamaki Tsuru, a freshman at Aonagi University, was overzealous about volleyball when she was in high school. Following a romantic rejection due to being an athletic girl, she joined the tennis club in college to be less athletic. One day, she accidentally hits Daisuke with a tennis ball as he was transporting a glider, causing damage to it. Tamaki was charged with a repair cost of two million yen, but as she couldn't pay the amount, she joins the sports association aviation club as a helper. (Source: MAL News)
Ensemble Stars!!: Road to Show!!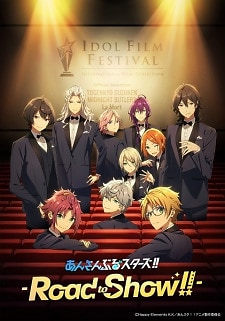 Genre
: Slice of Life
Sinopsis:
#OVA
Totsukuni no Shoujo OVA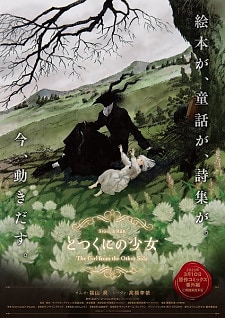 Genre
: Supernatural
Sinopsis: OVA bundled with the special edition of the manga's side story.
Strike the Blood Final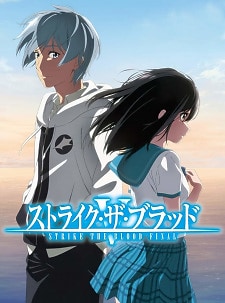 Genre
: Action, Fantasy, Supernatural, Ecchi
Sinopsis: Fifth season of Strike the Blood.
Otome wa Boku ni Koishiteru: Trinkle Stars The Animation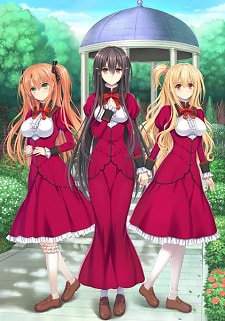 Genre
: Romance
Sinopsis: Hisoka was an orphan who was raised by Yukitaka, the present head of the worldwide Jinsei Corporation, with the help of his right-hand man Daisuke. He was adopted for the sole purpose of working both publicly and secretly for his daughter Orihime, who was next in line to inherit the business. That's why he did not hesitate when he was asked by Yukitaka to attend the same school as her and serve as her bodyguard in secret. The only problem was that her school was the refined Saint Ceral Girls' Academy, which was closed to boys. He didn't know it at the time, but it would be a major turning point in his life. (Source: VNDB, edited)
Non Non Biyori Nonstop OVA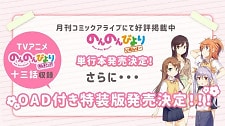 Genre
: Comedy, Slice of Life
Sinopsis: Shipped with special edition of Atto's spin-off manga Non Non Biyori Remember, the OVA serves as the 13th episode of third anime season Non Non Biyori Nonstop. (Source: MAL News)
#ONA
Inzai Aruaru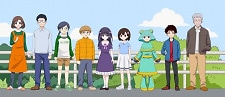 Genre
: Slice of Life
Sinopsis: The story centers on a 10-year-old girl named Shirushi Nishizumi who lives in the city, and the alien she meets after it crash lands in Inzai. The alien needs "Aruaru Energy" to be able to power back up its spaceship. (Source: ANN)
Tales of Luminaria: The Fateful Crossroad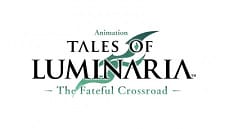 Genre
: Fantasy
Sinopsis: Long ago, this land was home to beasts the size of mountains that have now become petrified. Mana overflowed from their remains, drawing people who sought its power, and civilizations sprang up. People came to revere these mana-producing creatures, which they named 'Primordial Beasts'. They built their lives around them. Thus began the worship of the Primordial Beasts. Time flowed ever onward, to the present day... War erupts between the Jerle Federation, an alliance of countries who worship the Primordial Beasts, and the Gildllan Empire, which has enjoyed explosive development thanks to advanced technology. The fires of war burn ever brighter. The special animated feature will tell an important juncture in the story of Luminaria, congealing and bringing to life the game's theme of "confronting antagonistic ideas of justice"! (Source: Official website)
Hua Jiang Hu: Bu Liang Ren V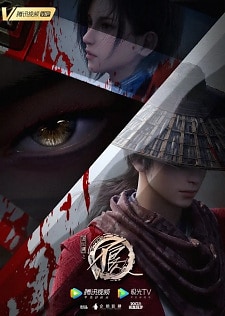 Genre
: Drama, Fantasy, Romance
Sinopsis: Fifth season of Hua Jiang Hu Zhi Bu Liang Ren.
#Special
Eien no 831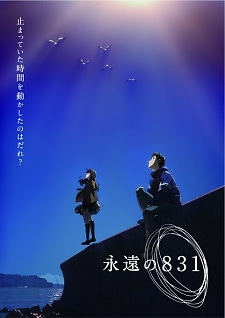 Tipe
: Special
Genre
:
Sinopsis:
Kobayashi-san Chi no Maidragon S: Nippon no Omotenashi - Attend wa Dragon Desu
Tipe
: Special
Genre
: Comedy, Fantasy, Slice of Life
Sinopsis: Special episode bundled with the fifth Blu-ray and DVD volume.
Mushoku Tensei: Isekai Ittara Honki Dasu Special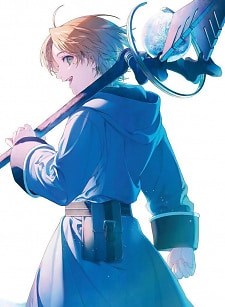 Tipe
: Special
Genre
: Drama, Fantasy, Ecchi
Sinopsis: Unaired episode included in the fourth Blu-ray volume. The episode will take place during the same time in episode 16 (episode 5 in second cours) and depict what Eris and Ruijerd were up to outside the main story, as teased by the comment "Goblin Extermination." (Source: MAL News)